The World's Most Certified Tracks
Advanced Polymer Technology offers Rekortan, our remarkable running track surface, to help create highly advanced running tracks to support athletes, athletic training, and athletic competition. Our synthetic track turf has been used in the Olympics and for several other professional track competitions. Our Rekortan running tracks are a top choice among athletes, coaches, and athletic facilities due to the many benefits they have to offer. Learn more about the details on these benefits and more below:
Running Track From Advanced Polymer Technology 
Rekortan from Advanced Polymer Technology is an industry-leading running track surface that helps make tracks more advanced and supportive for athletes than ever before. Our team has utilized our expertise in chemistry and construction, as well as years of experience in crafting track surfaces, to create an incredible running surface. As such, our Rekortan track surface delivers unparalleled quality and consistency. In doing so, our hope is to help athletes achieve record-breaking speed.
Benefits of Our ISO-Certified Quality Running Tracks
At Advanced Polymer Technology, our Rekortan running track surface offer numerous benefits for athletes, athletic facilities and venues, track competitions, and more, including the following:






With Rekortan, tracks at athletic facilities, gyms, schools, parks, and wherever else can be higher performing and more supportive than ever before!
Running Track Services From Advanced Polymer Technology
The surfacing experts from Advanced Polymer Technology offer a number of services when it comes to our Rekortan track surfacing, including: 
Surface Production
At Advanced Polymer Technology, we specialize in the production of high-quality surfacing, including our running track surfaces. Our Rekortan track surfaces cater to the varying needs of athletes, ensuring greater safety and performance optimization. We utilize cutting-edge technologies and eco-friendly materials to develop surfaces that exhibit excellent resilience, durability, and weather resistance. This helps ensure that they stand the test of time and offer excellent value for our clients.
Running Track Installation
Professional Rekortan running track installation from Advanced Polymer Technology is meticulously managed to guarantee excellent results. We employ a team of certified track builders that can handle each step of the process, from preparing the site and laying the foundations to installing the running track surface itself. We utilize cutting-edge equipment and follow strict procedures to ensure that each track is installed to the highest possible standard.
Running Track Design 
In addition to manufacturing top-tier track surfaces, we also offer comprehensive running track design services. This involves careful planning and expertise to create tracks that adhere to the official standards and regulations while catering to the unique needs and specifications of our clients. Fortunately, our design team is skilled in developing tracks of various sizes and configurations, whether for school fields, professional athletic stadiums, or community parks.
Running Track Construction 
We also provide comprehensive running track construction and reconstruction services. This involves a holistic approach to creating a track from scratch, incorporating design, surface production, and installation services. The construction process is geared towards building tracks that are not only high-performing but also aesthetically pleasing. Our team even works with running track contractors to provide them with our incredible surfacing materials and ensure their track construction is as effective as possible.
Track for Athletes, Clubs, Schools, and Major Venues
Rekortan track surfacing is utilized in numerous facilities and settings, including for some of the most prestigious track competitions in the world. The dedication our team has to crafting and offering unrivaled track surfaces has made us a leading choice for track venues, events, and competitions around the world.
At Advanced Polymer Technology, our Rekortan track surface has been used by the following:
Penn Relays
Asian Games
Diamond League
Olympic Games
South East Asian Games
2022 British Athletics Championships
Our Rekortan is a respected surfacing material, known for its quality, resilience, and athletic support. Professional track competitions utilize our track surfaces to offer their athletes top-quality running conditions. As such, our Rekortan track surfacing is ideal for virtually all settings and levels of training and competition.
Why Choose Advanced Polymer Technology for Running Track Products & Services?
Sport Group has the only fully integrated supply chain in the track industry.
This means that Rekortan tracks have unprecedented levels of quality control.
At Advanced Polymer Technology, we are a premier manufacturer of coatings, chemical products, and other specialty products, including our Rekortan running track surface. Our team operates in numerous facilities, including our ISO-certified manufacturing facilities located right here in the United States of America. Our production process, as well as our products, are integrated with our commitment to environmental sustainability. This allows us to not only offer our customers highly advanced but also eco-friendly track surfacing.
25%
of all World Athletics certified tracks are by Sport Group
310+
Installations at World Athletics Certified Facilities
2M+
Meters of track material poured annually

For Rekortan tracks, APT uses EPDM granules from Melos®, our Sport Group sister company.
Melos® is the world's leading manufacturer and supplier of EPDM granules for sports and leisure surfaces.
Manufactured in Germany with standardized processes and constant sampling, Melos® offers consistent properties in color, granule size and grain distribution as well as physical and chemical properties.
The Melos® state-of the-art manufacturing plant is ISO 9001, ISO 14001, ISO 50001 certified.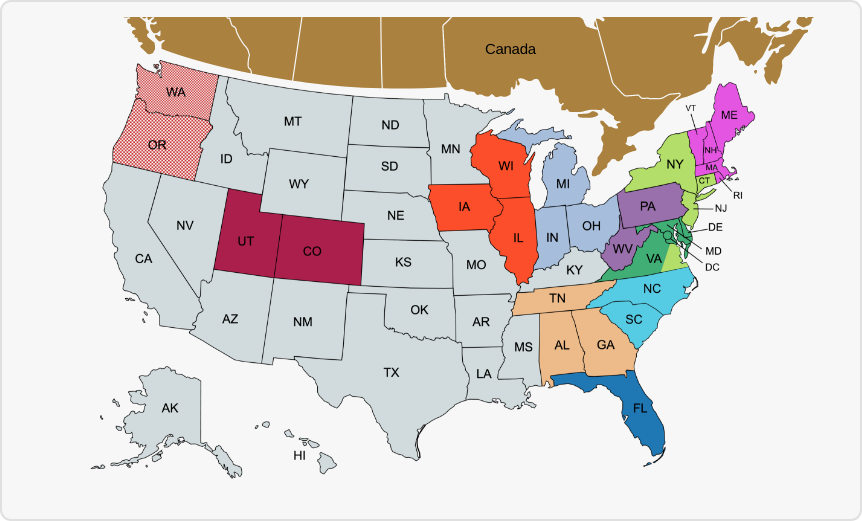 Kevin Koske | National Sales Manager
kevin.koske@advpolytech.com
Jim Hunter
jhunter1832@comcast.net
Mark Stover
pmpsi@comcast.net
Kurt Baron
kurt@infrastructure-systems.com
Bill Barker
bbarker40@verizon.net
Mark Barron
mark.barron@hmsystems.net
Bill Everett
beverett52@comcast.net
William Cox
billcox@brkssystems.com
Jeff Konkle
jeffk@mak-cpg.com
Steve Williamson
swilliamson@eprsales.com
Peter Alessi – Canada
peteralessi@cogeco.ca

Contact Us Today to Take the Next Step!
Rekortan running track surface from Advanced Polymer Technology is an innovative surfacing material that can improve and enhance tracks in a variety of settings. From schools to professional competitions, our track surfacing can help support athletics and running while providing long-term resilience and aesthetic appeal. Contact us at Advanced Polymer Technology today to learn more and get a quote for your running track or track project!