The Official Surface of the U.S. Open
At Advanced Polymer Technology, we offer Laykold, our top-quality tennis court surfacing, to help create more advanced tennis court surfaces that support athletes and their game. Our tennis court surfacing can be found at professional venues around the world, including at the U.S. Open. This is due to the many benefits our industry-leading tennis court surfacing has to offer. You can learn more about our court surface products and services below:
Advanced Tennis Court Surfaces
8 OF THE TOP 15 HARD-COURT EVENTS NOW CHOOSE LAYKOLD
Laykold is the leading major events court surface in the US and Canada, with 8 of the top 15 hard-court events.
Our proven Pace Precision and consistency, and dedication to player comfort and environmental sustainability are why major events trust and choose Laykold.
Laykold from Advanced Polymer Technology is a cutting-edge tennis court surfacing material that helps make court surfaces better than ever. Our goal in creating and providing this surfacing to athletes, their coaches, and casual tennis players is to provide a surface that supports them by helping to reduce fatigue as well as the risk of injury. In doing so, our tennis court surfacing can help enable you to compete and train better, longer. It is also available in a multitude of color options, from traditional green to canary yellow and U.S. Open blue to New York Open black.
Benefits of Our Lasting & Professional Tennis Court Surfaces
Laykold tennis court surfaces from Advanced Polymer Technology offer several benefits to athletes, sports facilities, tournaments, and more, including the following:
Helps reduce the risk of injury




Available in a variety of colors


Made in the USA from sustainable materials
With highly advanced Laykold tennis surfacing, tennis courts at athletic facilities, parks, schools, and anywhere else can become better than ever!
The Tennis Court Surfacing Utilized By the Pros  
At Advanced Polymer Technology, our superior tennis court surface material is utilized in several venues and settings, including by the pros. Laykold tennis surfaces can be found at major events in the United States of America and Canada. Our dedication to superior court surfaces as well as player comfort and environmental sustainability make our Laykold surfacing a top choice for major events and venues.
Laykold tennis court surfacing from Advanced Polymer Technology is used by:
U.S. Open
Miami Open
Canadian Open (Toronto)
Dallas Open
Winston Salem Open
San Diego Open (WTA 500 & ATP 250)
WTA Finals
Laykold is a widely recognized brand in the professional tennis circuit for providing high-performance, resilient, and durable tennis court surfaces. Utilized by these prominent tournaments, our tennis surfaces have a unique blend of proprietary technology to deliver optimal playing conditions while withstanding intense match play as well as various weather conditions. This makes Laykold ideal for professional settings and more!
Tennis Court Surfacing Services From Advanced Polymer Technology
The team of surfacing experts from Advanced Polymer Technology offers a variety of services in regard to our Laykold tennis court surfacing. As tennis court builders ourselves, our services include tennis court resurfacing, construction, and repair. Details on these services include the following:
Tennis Court Resurfacing
Tennis court resurfacing is a specialized service that is crucial to maintaining the quality, performance, and safety of a tennis court. Over time, exposure to the elements and regular wear and tear can lead to surface degradation, including cracks, color fading, and an uneven playing field. The resurfacing process involves cleaning the existing court, applying a fresh layer of surfacing material, and then repainting the court lines.
At Advanced Polymer Technology, our high-quality resurfacing with Laykold can restore and enhance a court to an exceptional condition, providing consistent ball bounce, improved traction, and enhanced aesthetic appeal. This process not only extends the life of the court but also provides an excellent playing experience for tennis players of all ages and skill levels.
Tennis Court Construction
Tennis court construction is a comprehensive service that involves the design and build-out of a new tennis court. The construction process from a professional tennis court construction company involves the laying of a stable foundation, typically of asphalt or concrete, followed by the application of our Laykold surfacing material. The final stages of construction involve painting the court lines and installing the net and other fixtures. Quality tennis court construction from our professional tennis court surfacing contractors helps guarantee a court that not only meets professional standards but also withstands the test of time.
Tennis Court Surface Repair
At Advanced Polymer Technology, our tennis court surface repair focuses on addressing specific issues with a court's surface that may affect its functionality or safety. This can range from small cracks and divots to larger issues like water pooling or subsurface instability. Through detailed inspection, the exact cause and extent of the problem can be identified and repaired, prolonging the lifespan of a tennis court and helping to ensure a higher quality playing experience.
Why Choose Tennis Court Surfacing From Advanced Polymer Technology?
Advanced Polymer Technology is a leading manufacturer of chemical products, coatings, and other specialty products, including our tennis court surfaces. We utilize ISO-certified manufacturing facilities in the United States to produce our many high-quality products, such as our polymers. Our manufacturing process and products are integrated with a commitment to environmental sustainability, allowing us to offer our customers advanced and eco-friendly surfaces.
By choosing Laykold you too can have this same grand-slam quality at your facilities, anywhere in the world.
Long lasting and UV stable colors
Pace precision measured in decimal points and consistent across the full facility
Force reduction courts maintain 98% of their force reduction for 10+ years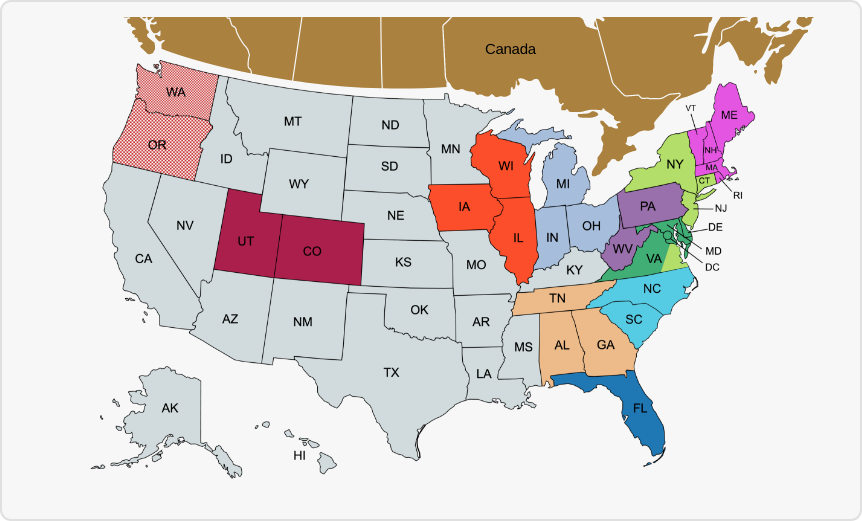 Kevin Koske | National Sales Manager
kevin.koske@advpolytech.com
Jim Hunter
jhunter1832@comcast.net
Mark Stover
pmpsi@comcast.net
Kurt Baron
kurt@infrastructure-systems.com
Bill Barker
bbarker40@verizon.net
Mark Barron
mark.barron@hmsystems.net
Bill Everett
beverett52@comcast.net
William Cox
billcox@brkssystems.com
Jeff Konkle
jeffk@mak-cpg.com
Steve Williamson
swilliamson@eprsales.com
Peter Alessi – Canada
peteralessi@cogeco.ca

Take The Next Step By Contacting Us Today!
Laykold tennis court surfacing from us at Advanced Polymer Technology is renowned for its high-quality, durability, and resilience. It not only offers consistent bounce, excellent traction, and remarkable color retention, but it also supports athletic performance. Contact us today to learn more about adding this exceptional surfacing technology to your tennis court today!